Advanced electronics technology will continue to make people's lives more comfortable. Also our company has been moving forward with the development of electronic technology. We will continue to actively challenge new technologies and new fields, and establish a satisfactory production system to provide our customers with the best service.
President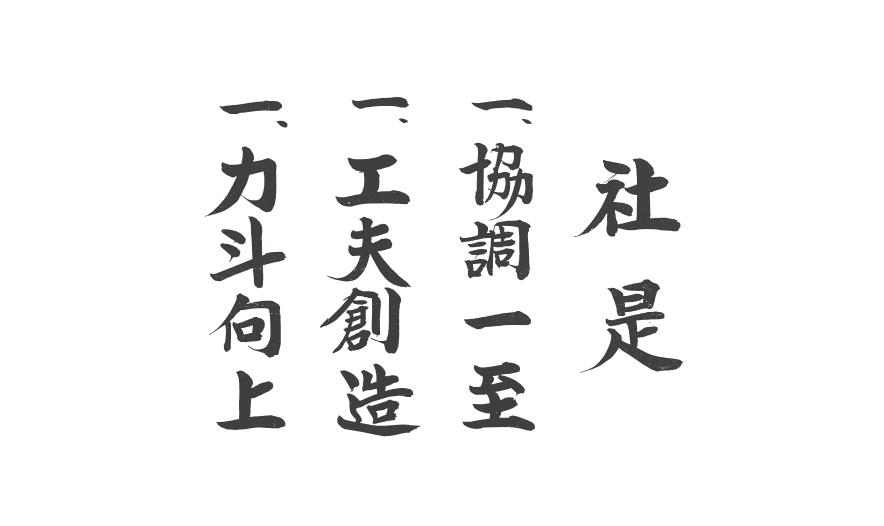 Proposal for customers

We can participate in the design and prototyping stages, and as an SMT manufacturer we can make effective proposals with an eye to mass production.

Fast & precision

With the latest equipment, accurate management, and a flexible production system, we can provide all kinds of products with high quality and quick delivery.

Safety

We will ensure that information security and intellectual property rights are protected.

Quality & environment

We observe with the ISO 9001, IATF 16949, ISO 14001 and RoHS to ensure high quality and environmental protection.

Steady management

As a result of our steady management, we have a sound business foundation.
| | |
| --- | --- |
| Corporate Name | HAGIYA NEW TECHNO CO.,LTD. |
| Established | Sept. 1966 |
| Capital | 95 million yen |
| Number of employees | 150 |
| Business out view | Manufacture of precision electronic modules |
| Management policy | Excellent and Steady management |
| Main bank | JOYO Bank, MUFG Bank |
| Address | 1-9-12 Higashikanesawa-cho, Hitachi-shi, Ibaraki-ken, 316-0014, Japan |
| Contact address | TEL:+81-294-35-7117 FAX:+81-294-37-2700 |
| Factory scale | Floor area:5,490㎡ Site area:9,040㎡ |
HAGIYA NEW TECHNO CO.,LTD.
1-9-12 Higashikanesawa-cho, Hitachi-shi, Ibaraki-ken, 316-0014, Japan
Sept.1966
HAGIYA SEIKI FACTORY ,LTD. established
June.1973
Production of electronic module for automobile started
Sept.1983
Reorganized to HAGIYA SEIKI CO.,LTD.
Apr.1988
New factory completed
Aug.1992
Increased capital to 95 million yen Company name changed to HAGIYA NEW TECHNO CO.,LTD.
Aug.1995
ISO9001 certified
Mar.2000
ISO14001 certified

Production of electronic module for mobile phone, camera, gaming machine started

May.2016
TS16949 certified
Apr.2018
IATF16949 certified
ISO 9001

Registration certificate number:JQA-0964

ISO 14001

Registration certificate number:JQA-EM5330

IATF 16949

Registration certificate number:JQA-AU0303/IATF
Registration number:0317071
Click here for telephone inquiries and consultations
Reception time / 9:00-17:00
Click here for inquiries and consultations by email